The Vlisco fabrics, a refreshing breath of fresh air. We are just carzy about the orignal prints and daring color combinations.
The authentic 'Wax Hollandais fabrics by the Dutch Helmond-based Vlisco firm enjoy an unprecedented popularity in Western and Central Africa. Clothing made from these fabrics is about more than covering your body. The fabrics tell stories, if you are knowledgeable about deciphering the designs
LA COLLERETTE VLISCO STYLE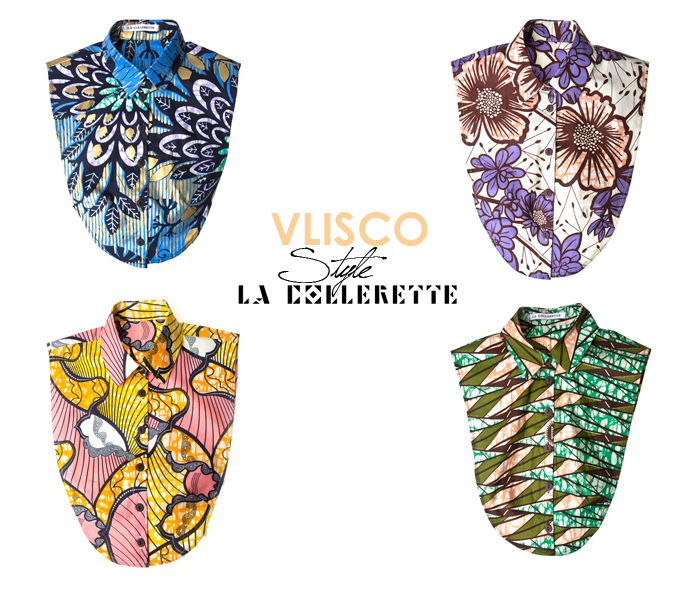 MIX & MATCH
Each and every Vliscollar in the La Collerette collection is a limited edition. You'll discover the endless possibilities of spricing up your look with our Vlisco bib-collars. They combine really well with for instance a summer top or dress.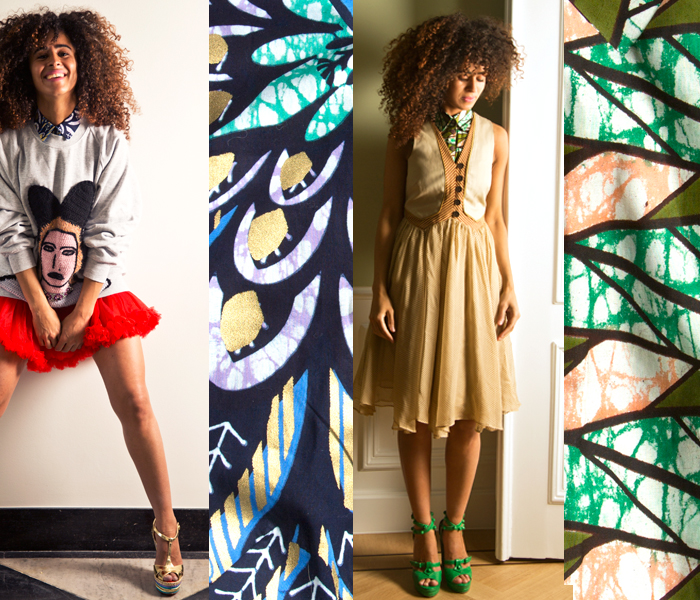 Terug omhoog